Be an advocate
Kendell is the best thing in our lives. He's sassy, loud, and his fluffy hair has a mind of its own. He's obsessed with shoes and says the word almost in a sacred whisper anytime he sees them. He loves pushing his toy car around and frequently kisses his reflection in the dishwasher. He asks every day to see the neighbor's dogs and is perfecting his lion roar. He's beginning to find his words, and our favorite phrase of his is "I did it!" We believe that if he could have talked in the NICU, that would have been the phrase he repeated over and over!
During our 20-week ultrasound, we had no indication that anything was wrong. After the scan, our OB called and explained that there was a hole in his diaphragm and immediately our life changed. Soon after, a specialist confirmed his diagnosis, and we began to seek out the best possible treatment for Kendell.
our favorite phrase of his is "I did it!"
In our search, we were guided to Tiny Hero.
In a conversation with its founder, she said that while making these really tough decisions of where to treat your child, God will help make the decision clear and bring peace. Although it seemed impossible then, we know now that it does happen-- and we absolutely know that we were led to where we needed to be.
When we toured Seattle Children's Hospital, we immediately felt so much peace.
They asked us what our baby's name was, and talked and planned like Kendell was already here. They believed in him like we did. We brought our questions, and they answered confidently and compassionately and treated us as part of the team. When we met Kendell's surgeon, Dr. Patrick Javid, we felt like we already knew him. We valued his optimism and belief in these kids and their resiliency. We left that appointment 100% at peace and never doubted our choice for a hospital. We had done our research and knew where we needed to be.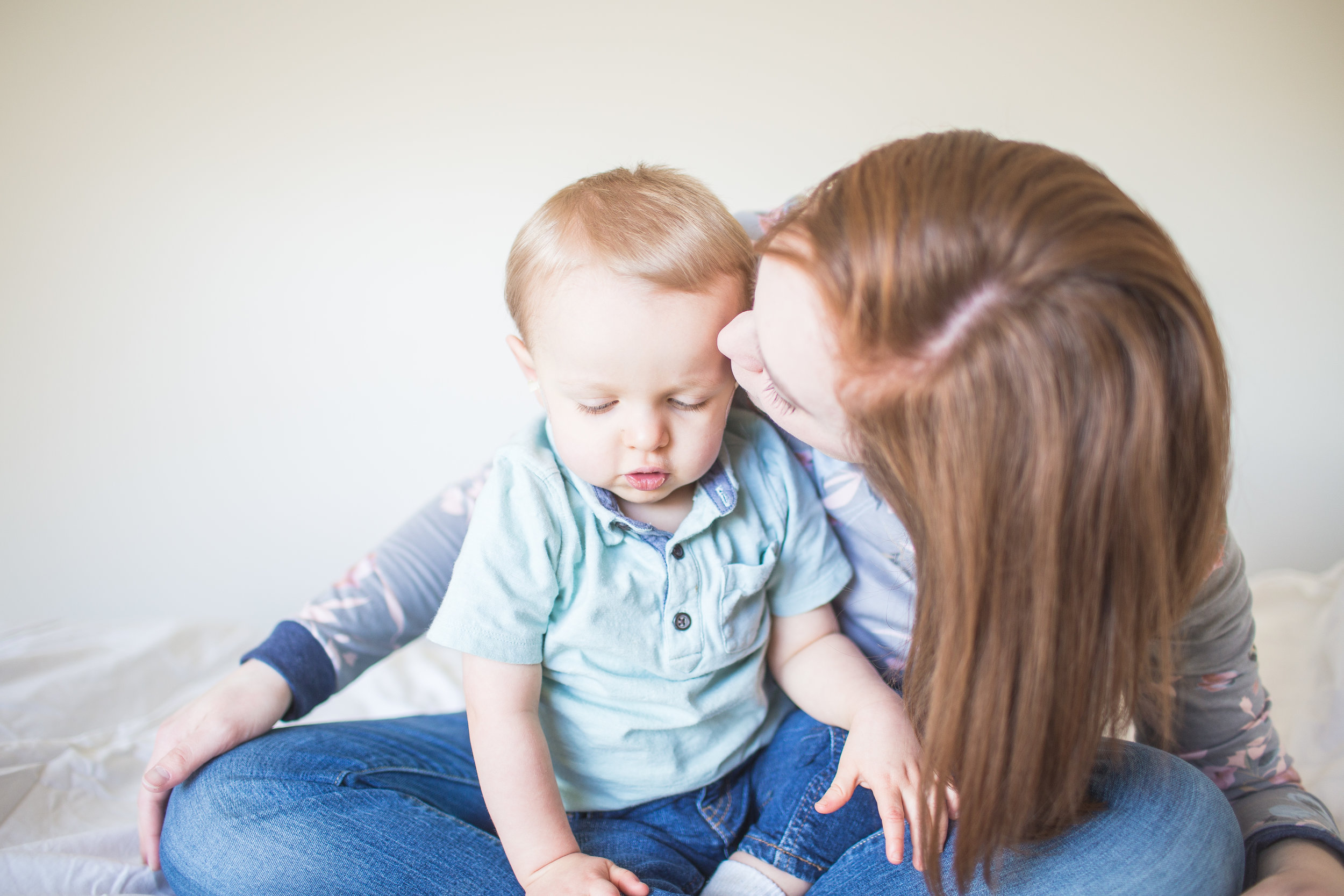 I developed a depth of empathy
I would never wish a CDH journey on anyone, but I'm so grateful for who our family has become because of it.
Because Kendell had CDH, we find ourselves celebrating the milestones that otherwise would have been taken for granted. Because Kendell was in the ICU, I learned to find my voice and speak confidently to the professionals that treated him. Because he stayed in the hospital for 4 months, we met strong patients, and families that we would have never crossed paths with, and I developed a depth of empathy. I learned how to find and value research. I learned how to be an advocate.
Brianne Noyes
Things I wish I could tell every CDH parent:
1. "You (and your kids) are braver than you believe, stronger than you seem, and smarter than you think." You've got this.
2. Don't fear Google. To make the best decision for your child, you should research, talk to hospitals, and ask questions. Once you feel at peace with a hospital – trust it.
3. Things won't always go like you expect, but that isn't necessarily a bad thing.
4. On our "Diagnosis Day," I thought that I would never be happy again. There are so many times in the last year that I wish I could go back and show my 20-week-self Kendell as he is now, and all of the amazing joy that we had. Be kind to your "20-week-selves."